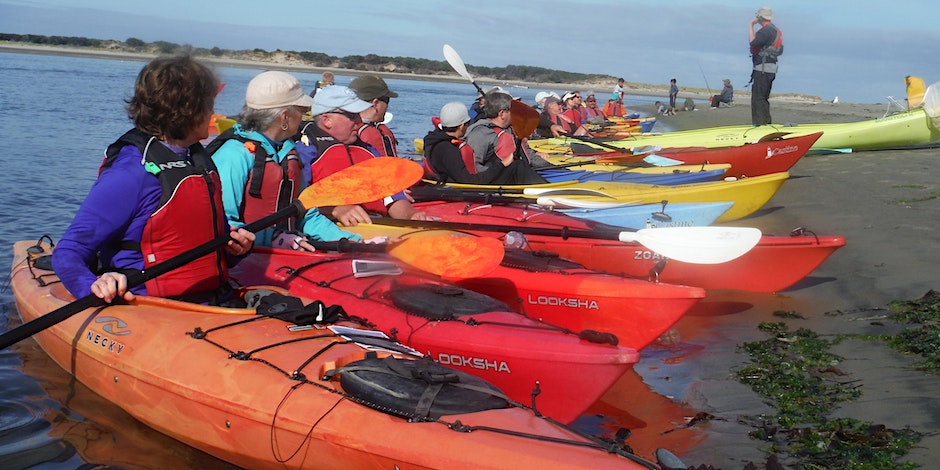 Easy/BeginnerPaddle
****PLEASE NOTE: THIS PLATFORM IS TO SUBMIT A REQUEST TO JOIN THE TOUR. SPOTS ARE CONFIRMED AFTER KAYAK TILLAMOOK REVIEWS YOUR REQUEST. ****
This tour offers an easier ride. Participants will meander through the bay while making stops to appreciate the variety of animals and algae within the bay. Investigate seaweed blades for hidden creatures, watch crabs scurry along the sandy bottom, see filtering shellfish, and appreciate other invertebrates bouncing between sand grains within the shallow waters of the cove. Friends of Netarts Bay WEBS interpreters and Kayak Tillamook County Naturalists will guide our exploration of this diverse marine habitat.
How to Sign Up:
Please click on the 'register' button and submit a spot request. Your registration will be reviewed by Kayak Tillamook County and we will contact you to confirm after their review.
Restrictions: Tweens and older are free to join this trip. People with serious medical conditions should exercise caution in joining. Anyone under 90 lbs or over 230 lbs should notify us during registration to ensure we have the proper gear.
Where: Netarts Bay area. Sign up for the specific location!
Refundable Registration Fee: This program is free, but to reduce no-shows there is a $10 refundable registration fee which will be returned to you at the event, or if you provide at least 24 hours notice that you can't make it.
Cost: No charge except for the $10 refundable registration. Tax-exempt donations to Netarts Bay WEBS to enable programs like this are highly encouraged, but not required.
This is an Explore Nature co-listed event!