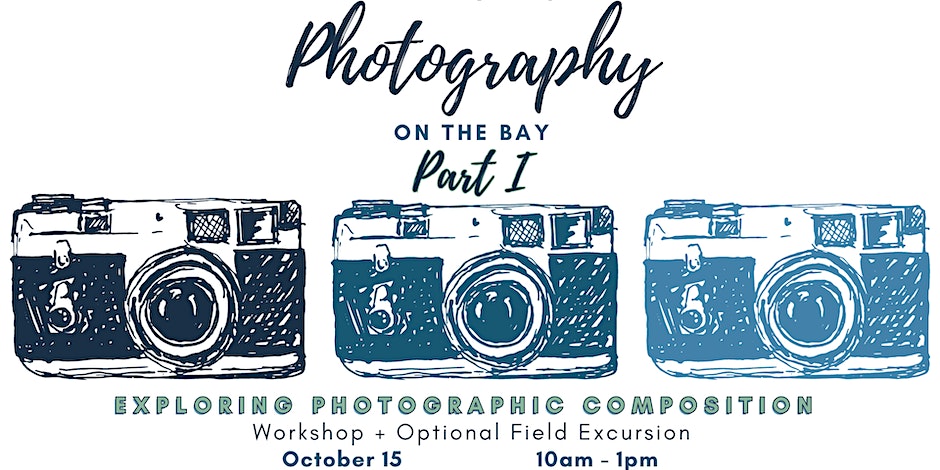 Join Friends of Netarts Bay WEBS during a FREE course for emerging landscape and nature photographers.
Join Friends of Netarts Bay WEBS for Photography on the Bay, a two-part series!
PHOTOGRAPHY ON THE BAY PART I: PHOTOGRAPHIC COMPOSITION-
Are you an emerging landscape and nature photographer?
Photography on the Bay Part I: Photographic Composition is for emerging nature photographers looking for tips on how to arrange visual elements and create stunning photographs.
Composition is how we arrange visual elements to communicate our ideas about the subject and to engage the viewer. In this class, we will explore the basics of photography composition, most of which are applicable to drawing and painting as well. We will give examples illustrating standard "rules of thumb", including the first rule: "There are no rules"!
PHOTOGRAPHY ON THE BAY PART II: Looking to take your photos to the next level? Consider joining us for the second session, Photography on the Bay Part II: Enhancing your Art, and learn about post-processing tools and techniques. Scroll down for more information.
EVENT DETAILS:
Registration is required. Meeting location and meeting link (for virtual attendees) will be shared after registration.
Participants under 16 must be accompanied by an adult.
Following the approximately 1-hour presentation, there will be an opportunity to visit two or three sites in the Netarts area to try out skills and look for opportunities to explore photographic composition.
The presentation will be broadcast virtually for people who prefer.
Presenter: Michael Krall is an avid amateur photographer and birder and has been photographing seriously for over 50 years. Michael has taught prior photography courses. His works were recently featured at the Hoffman Gallery in Manzanita. Some of Michael's photographs can be viewed, among other places, on the www.tillamookbirder website, which he webmasters. Michael is a retired family physician who splits his time between Netarts and Portland.
This event is part of the Explore Nature series of hikes, walks, paddles, and outdoor adventures. Explore Nature events are hosted by a consortium of volunteer community and non-profit organizations, and are meaningful nature-based experiences that highlight the unique beauty of Tillamook County and the work being done to preserve and conserve the area's natural resources and natural resource-based economy.
Photography on the Bay Part II: Enhance Your Art
DATE + TIME: November 12, 2023, at 10 AM
Learn how to make your photographs shine during Photography on the Bay Part II!