What you can expect from your Explore Nature adventure.
At Explore Nature, we want everyone (and everything) to benefit from the beautiful natural spaces that surround us here on the Oregon coast. That's why we're creating unique outdoor experiences that allow you to connect with nature while also caring for the land, water, and wildlife around you.
Whether you want to explore the beach, the forest, or anywhere in between — we've got an adventure for everyone.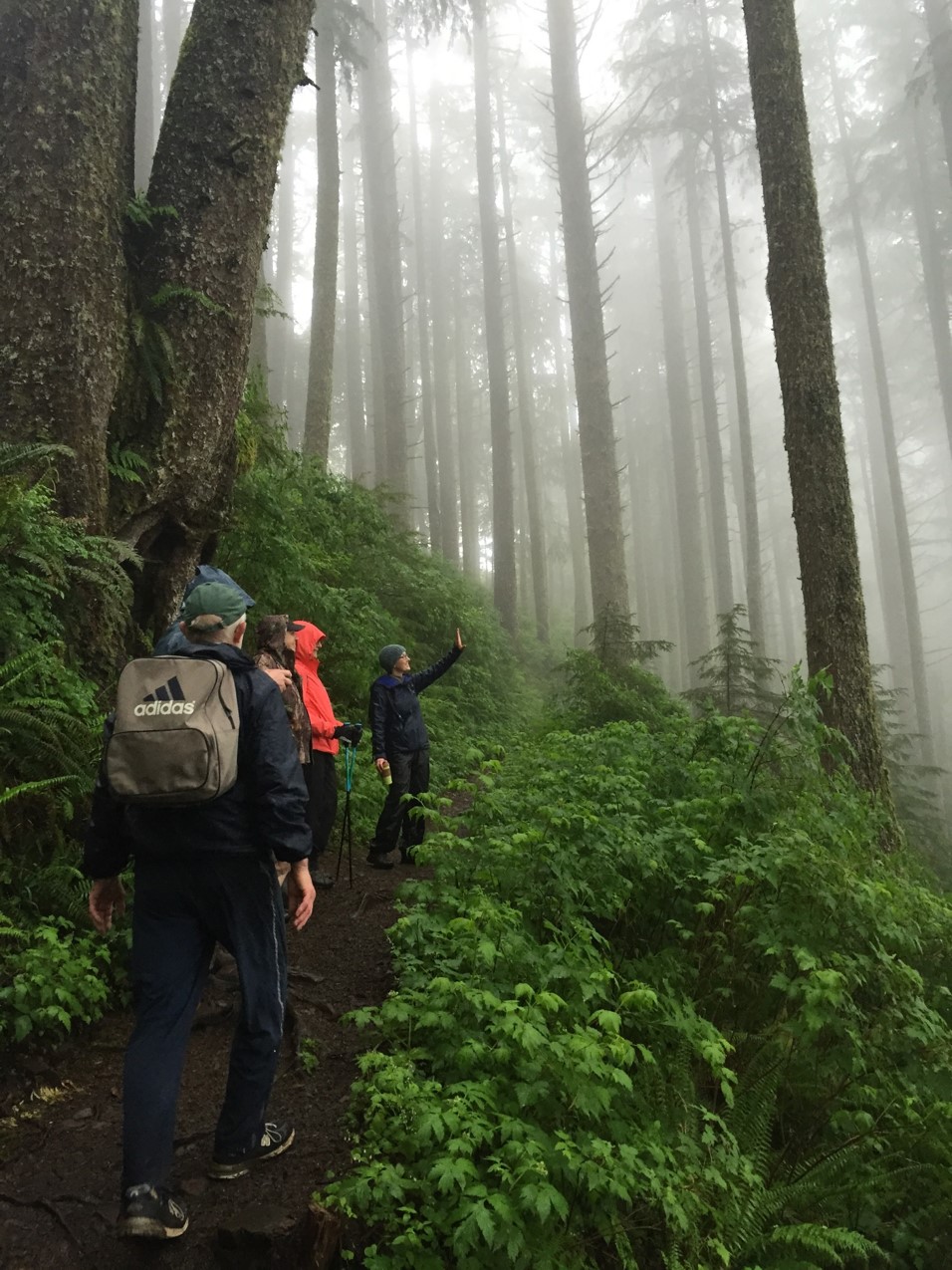 HIKE
Explore local trails and marvel at the unparalleled beauty around you with our guided hikes. You'll study the area's natural features and how nature-based industries like farms and fisheries work with the surrounding environment. All our hikes are moderately paced, emphasize safety, and allow time to observe and discuss nature with your guide and fellow travelers.
WALK
If a slower pace is more your speed, our guided walks will give you even more time on the trail and a deeper look at the surrounding land, plants, and animals. Learn about local bird populations, observe salmon runs, unearth the geologic story of this region, and discover how everything connects.
PADDLE
Ready to get out on the water? Take a paddle tour to learn about the changing tides and how to stay safe as you meander along the winding waterways of Tillamook County. You'll walk (or should we say float?) away with a greater appreciation of how estuaries function after an exciting day of traveling the river and spotting some exciting aquatic life.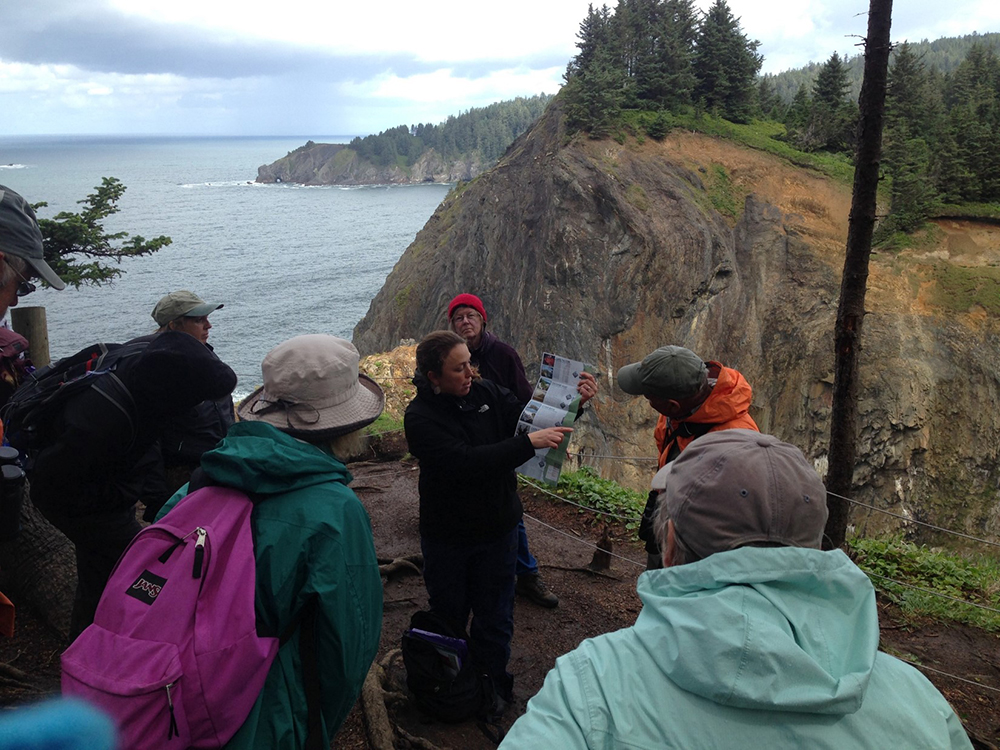 TAKE ACTION
You don't have to be an ecologist or marine biologist to make a difference! Learn the important role individuals can play in local sustainability efforts with any of our stewardship action events. Search for native seeds then take part in a Potting Party at a native plant nursery, look to the sky for citizen-science bird counts, and get your hands dirty with earth-friendly gardening and coastal cleanups.
While you're adventuring with us, here are some tips to keep in mind:
Be informed
Each event description will include the activity's physical difficulty, age appropriate level, and other important details such as expected trail conditions, transportation, potential permit needs, or suggested clothing, footwear, and accessories. Please read these descriptions carefully so you can be confident and prepared to enjoy your event.
Be weather aware
The weather can change quickly, especially along the coast. Be sure to check the forecast leading up to, and on the day of, your event. And it's never a bad idea to be prepared with cool weather and rain gear, even on a sunny day!
Be good stewards
You may have heard the phrases "pack in, pack out" or "leave no trace." These both mean the same thing: whatever you bring with you on an Explore Nature adventure should go home with you (along with your newfound knowledge and fun memories). Help us keep our beaches, trails, and waterways clean — or even cleaner! — than you found them.
Whether you're a solo traveler or are looking for a great outdoor experience for the entire family, Explore Nature events are the perfect way to connect with the natural world. And while you're having fun and learning more about the land, water, and wildlife around you, you can also be confident that you're helping to protect and preserve these natural spaces for many generations to come.